Generous Valley is a special place where you can gather all the resources that are available in the game (flax, resin, clay, and iron). The area is available every weekend. Players who are above level 18 and have a max-level wagon can go there.




There are various generators in the valley. You can use them to get resources. Keep in mind that you will need Old Coins.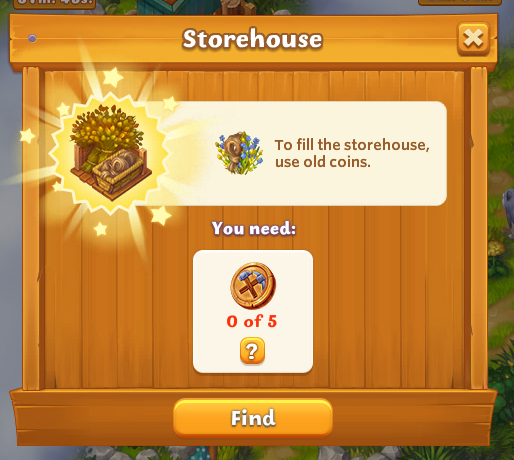 There are treasures hidden in the valley. There are two types of chests: wooden ones and gold ones. Both types of chests contain Old Coins, but once you've dug up enough gold chests you'll get a special bonus: even more coins!



The coin counter is next to the experience counter.
There are a few simple rules in the valley:
1) Progress in the valley is not saved, nor are coins. You will have to repair the generators and dig up the treasure chests every week.
2) To gain access to a generator you have to complete story missions for the corresponding area. For example, in order to gather clay you will have to unlock the ability to exchange food for resources in Hot Lakes, and in order to activate the iron generator you need to have access to Iron Hills.