The World in Dakota is not limited to your farm. Travel across the state, help locals and get well-deserved reward!
If you want to go on a trip, perform several simple steps: collect Supplies, open the world map and select a location. Oh, and don't forget about your wagon. The higher its level, the more locations are open to you and more items the wagon can carry.
After completing story quests in the location, you will be able to exchange food for resources there.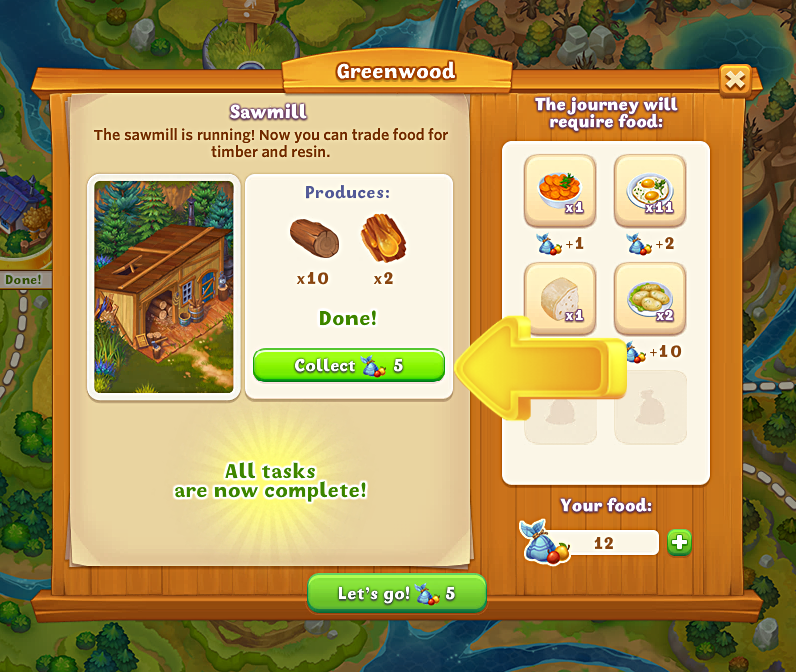 To do this you need to open the location menu and click on the Collect button — resources will appear in your barn automatically after this action. You do not need to go to the location and you'll save both energy and time.