If you want to tame animals, you need to get the certain house first. Every type of animal needs its own house.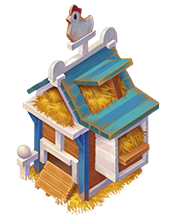 Chicken Coop is available in Store, while houses for other animals are already placed on your farm and you need to unlock and repair them.
With each subsequent upgrade, you will be able to tame one more animal using the house.
If you are struggling to find the required house, open the Farm Store, go to the Animals tab and click the Find button. The camera will automatically move to the respective house's location.
Chicken Coop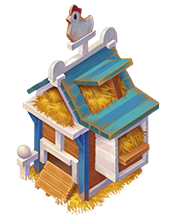 Upgrade to Level 2

You'll need:

 
Upgrade to Level 3

You'll need:
Upgrade to Level 4

You'll need:
Upgrade to Level 5

You'll need:
Goat Shelter
Unlock territory

You'll need:
Build the Goat Shelter

You'll need:
Upgrade to Level 2

You'll need:
Upgrade to Level 3

You'll need:
Upgrade to Level 4

You'll need:
Upgrade to Level 5

You'll need:
Cowshed
Unlock territory

You'll need:
Build the Cowshed

You'll need:
Upgrade to Level 2

You'll need:
Upgrade to Level 3

You'll need:
Upgrade to Level 4

You'll need:
Upgrade to Level 5

You'll need:
Goose Coop
Unlock territory

You'll need:
Build the Goose Coop

 

You'll need:
Upgrade to Level 2

You'll need:
 Upgrade to Level 3
You'll need:
Upgrade to Level 4
You'll need:
Upgrade to Level 5
You'll need:
Sheep Shack
Unlock territory

You'll need:
Build the Sheep Shack

You'll need:
Upgrade to Level 2
You'll need:
Upgrade to Level 3
You'll need:
Upgrade to Level 4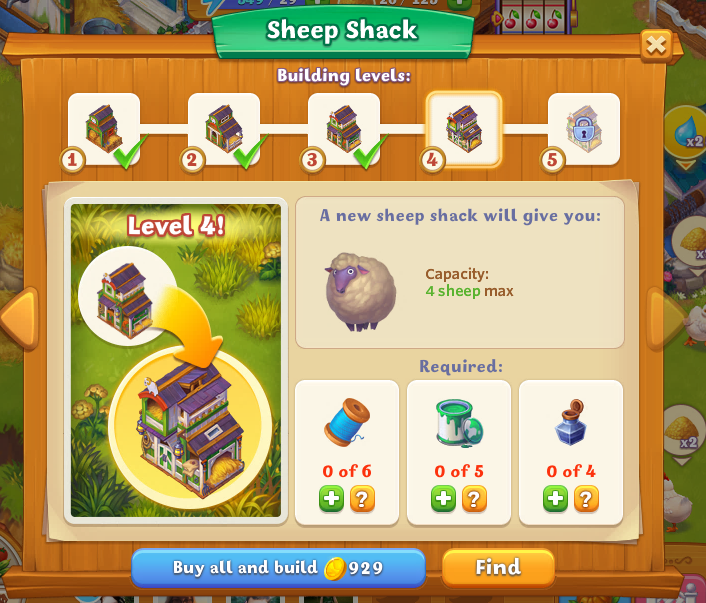 You'll need:
Upgrade to Level 5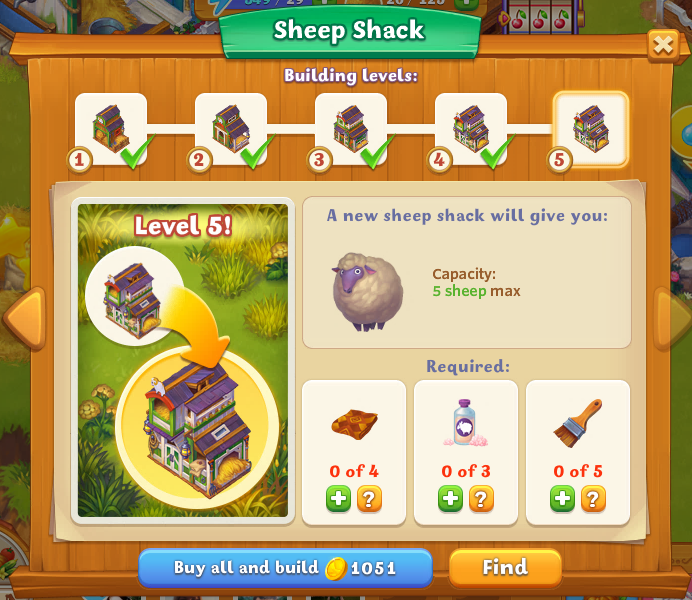 You'll need:
Ostrich Farm
To unlock this area, you'll need:
For fixing up the house:

Upgrade to Level 2
You'll need:
Upgrade to Level 3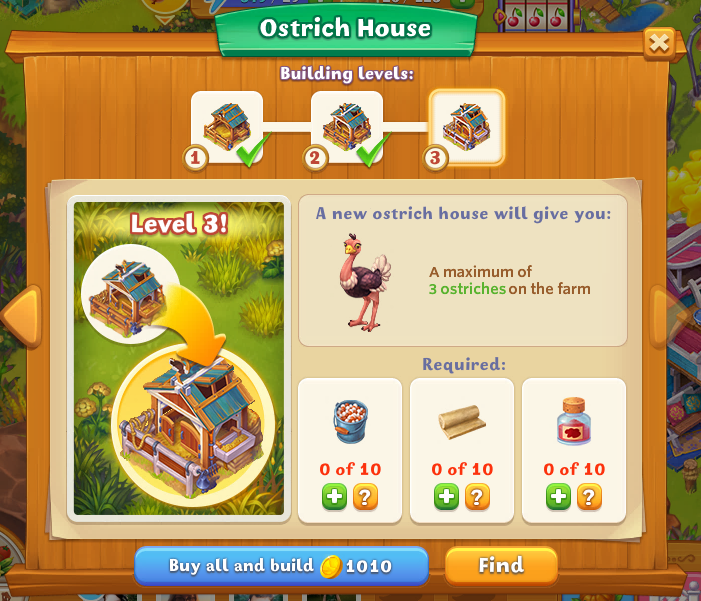 You'll need: