To unlock the Bathroom you need:
• Bell Pepper х58
• Hardener х18
• Hazelnut х56
• Oil х32

Repair the bathroom to get extra water. To do this you need:

• Mixer х1
• Valve х1
• Hose х1

You can get these items by repairing other equipment in the room.



Repair the Boiler to get the Hose:
• Pear х60
• Beam х4
• Sunflower х60

Repair the Copper Pipe to get the Mixer:
• Cherries х67
• Zucchini х66
• Jug х7

Repair the Steel Pipe to get the Valve:
• Bell Pepper х54
• White Paint х15
• Hazelnut х53

Great, the bathroom is complete!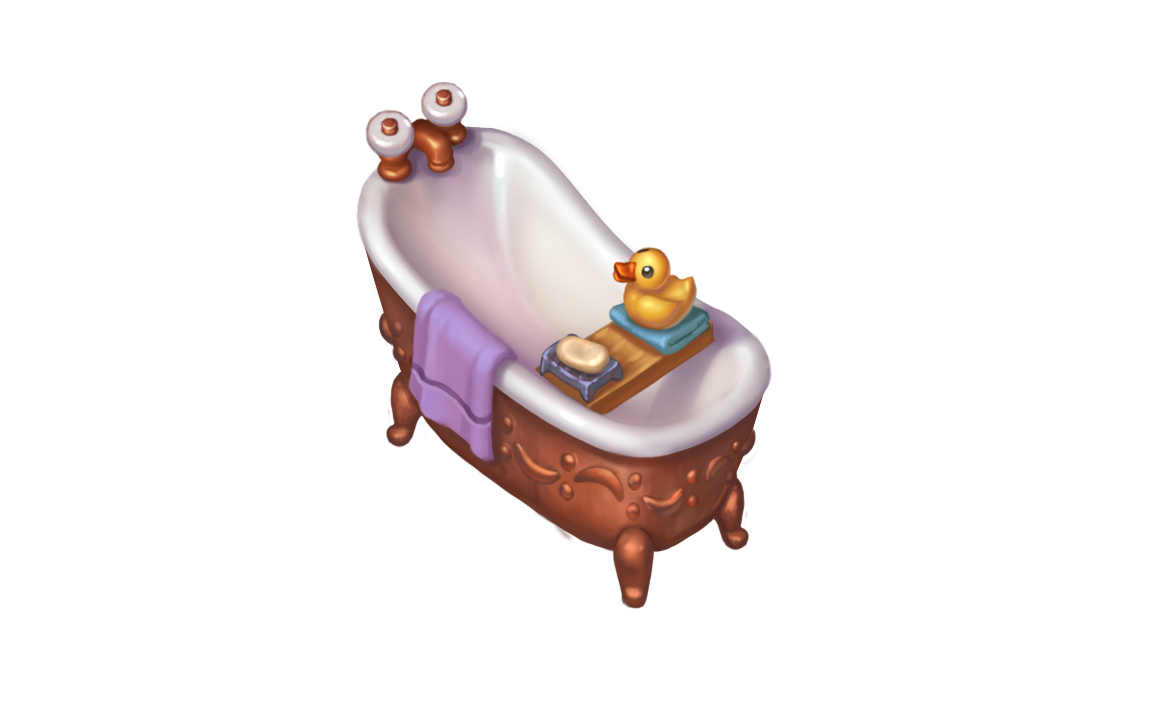 • Produces: Water х10 every 2 hours
• Remaining durability: 10 uses
• Repair: Construction Mixture х1, Jug х1