Daily activities around the farm can be quite profitable! Once you reach level 10, you'll unlock daily tasks. You can open the daily task menu by clicking the icon on the left side of the screen.
Each day's task list contains four tasks. These are normally common activities you perform multiple times a day.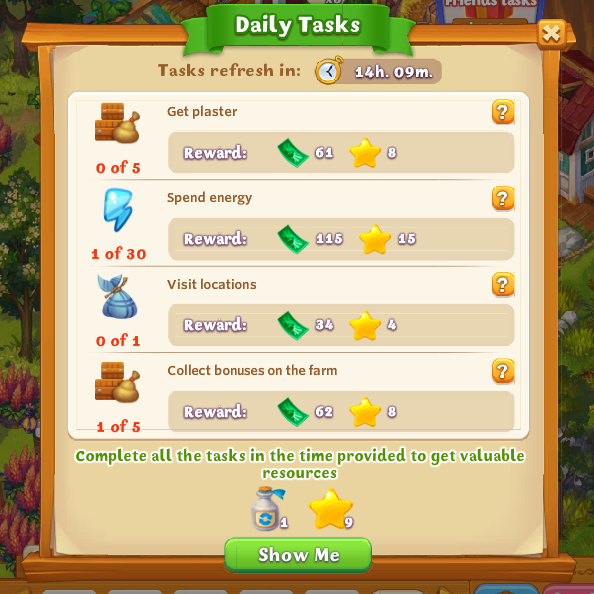 Each task you complete will get you a reward, in the form of Bucks and Experience. If you complete all four tasks on a given day, you'll get a special bonus: game resources or a rare item.
Note the special daily task timer, which shows how much time remains until the tasks are reset.